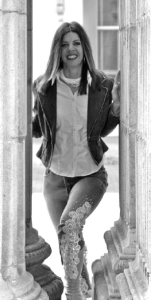 Since childhood, Sher had a passion for design. While other children were satisfied playing with dollhouses, Sher expressed her creativity by designing them.  She began her formal training at The Colorado Institute of Art where her studies focused on Interior Design.  With the help of her instructors, Sher entered her portfolio into a national competition held among all the design schools in America, which she won.  She distinguished herself with the design of a retail establishment that brought her recognition on an international level.  She was subsequently sent to London, England by the Interior Design Education Council, where she pursued advanced studies in the field of Interior Design.
Soon following her arrival to London, Sher's work received the praise of her instructors and she was recommended to work at England's most prestigious design firm, Harrods. Among her projects she contributed to the design of the palace of the Prince of Thailand, under the guidance of the firm's top designer, Claude de Zitter.
Upon completing her formal studies she returned to America and began work at Darron's Interiors. Again, her design talents were recognized and she in corroboration with other designers began the production of pieces that captured her ability to think outside the box.
Feeling the constraints of working for a design firm not her own, Sher ventured out early on, into the world of freelance design to gain expression for her creativity.  Among her list of clientele are Central Ohio Neurology, The Marengo Institute Spa, The Aladdin Shrine Center, The Crowne Plaza Hotel and numerous commercial and residential clients in Columbus, Ohio and Southern Florida.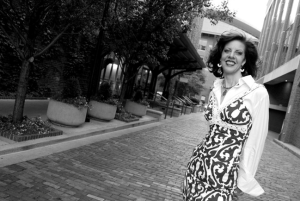 Since those early years, Sher's talent has continued to open many doors.  Sher was selected as the featured designer for Real Estate Showcase TV, Urban Trendsetter Live, and Channel 10TV News.  Upon  the completion of her book, "Paupers to Palaces, 101 Tips on Interior Design," Andrea Cambern, 10TV News Anchor, interviews Sher on helpful tips and trends in Interior Design.
In an effort to empower today's home owner, Sher offers practical advice for her years of design training and experience. Her book gives a step by step guide for practically walking through the process of design. She offers advice on everything from how to choose paint color, selecting a fabric for custom window treatments, and even offers practical tips for remodeling with green design.
Sher's design expertise was showcased at the 2012 and 2014 Award Winning Parade of Homes.  Her philanthropy efforts also gained her the recognition and attention of New York City's, DIFFA's Dining by Design, for the 2009 gala event.
With her art talent as her core, Sher's drawings of figures and portraits, are on display at Old Hilliard Fine Art located at 5271 Norwich Street, in Old Hilliard, Ohio.
To purchase Sher's book, "Paupers to Palaces, 101 Tips on Interior Design," see the link and book trailer below.